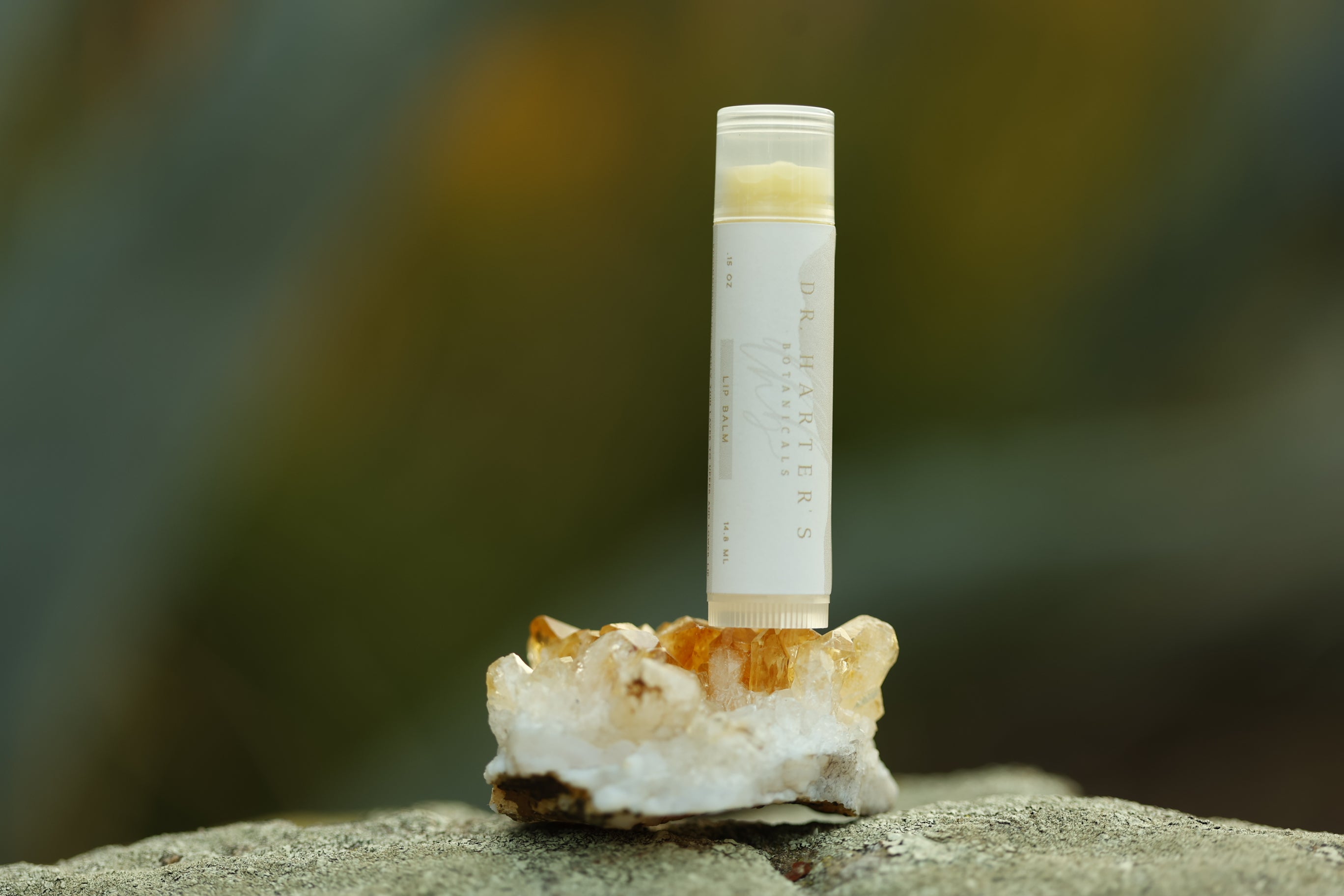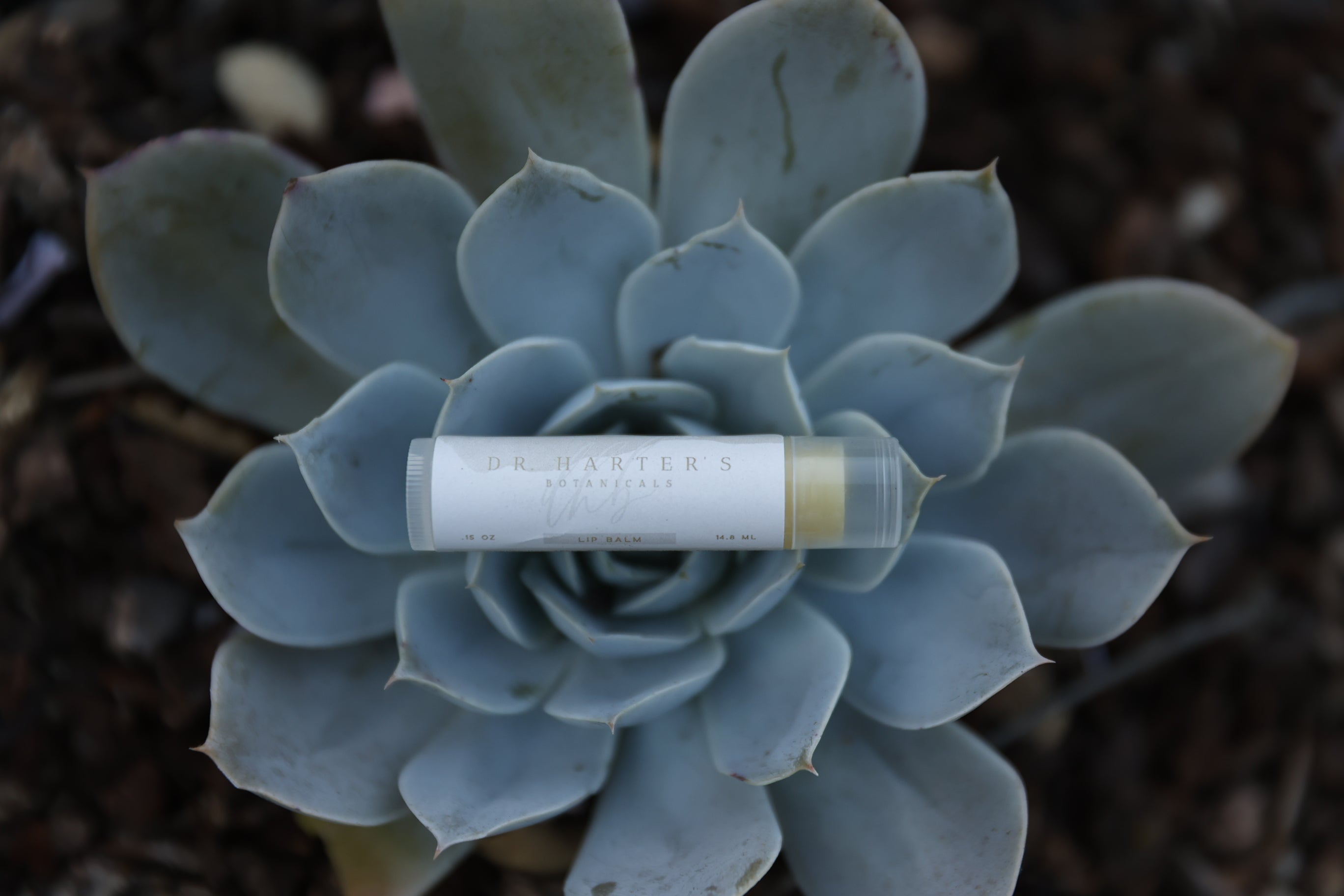 Organic Luscious lip balm
Description
Ingredients
Directions
This lip balm was curated for those of us who want soft, supple lips every. Single. Day.  The combination of butters and oils  performs to treat the most sun-damaged, weather-worn lips and prevents the dry, cracked lips that can happen during the Winter months. Use this as a part of your daily self-care routine that keeps your lips healthy and kissable. 

BENEFITS:      
Jojoba oil: has an anti-inflammatory effect that has been proven to be effective in aging skin, wounds and skin infections
Camellia oil: has been shown to help to build type 1 collagen to reduce wrinkles and is anti-inflammatory 
Baobab oil: has been used traditionally in Africa for skin elasticity and moisture retention. Recent research studies show high fatty acid concentrations and effective hydrating and moisturizing effects. 
Avocado oil: is a rich moisturizing oil that has been found to have wound healing effects
Tucuma butter: traditional uses of Tucuma butter are for their property for intense hydration of the skin and hair
Mango butter: has been shown to protect and repair skin 
Cupuacu butter: Is known as a "super moisturizer" because it can absorb over 400% of its weight, making it excellent for keeping the skin soft, moist and supple
Ingredients: (all organic) Jojoba oil, Camellia oil, Baobab oil, Avocado oil, Tucuma butter, Mango butter, Cupuacu butter, Beeswax, Honey, Vitamin E
RECOMMENDATIONS FOR USE: apply thin layer to lips throughout the day.  For external use only. 
Organic Luscious lip balm
FAQ
Does this lip balm contain SPF?
While vitamin E and other oils can protect the skin from harmful UV rays, there is no SPF in this product.
Why do you used beeswax instead of a vegan wax?
We love a amazing vegan wax, such as candelilla wax, beeswax provides more of an occulisive seal for protecting and hydrating the lips.
Is this product safe to use during pregnancy and breastfeeding?
Yes, this is an external use only product and all ingredients are known to be safe during pregnancy.
What if I swallow some of the product?
While we do not recommend swallowing this product, all of the ingredients are nonharmful in minute amounts if swallowed.
Introducing
Mango butter
This exotic butter is pressed from the seed kernel of the mango tree and has exceptionally high amounts of essential fatty acids. These fats make the butter extremely moisturizing which aid this formulation in nourishing the lips.
Introducing
Avocado oil
This soft oil that comes from the seed of the avocado fruit is hearlded for the high amount of essential fatty acids. Avocado oil also has a high amount of antioxidants that protects the lips in this super hydrating balm.