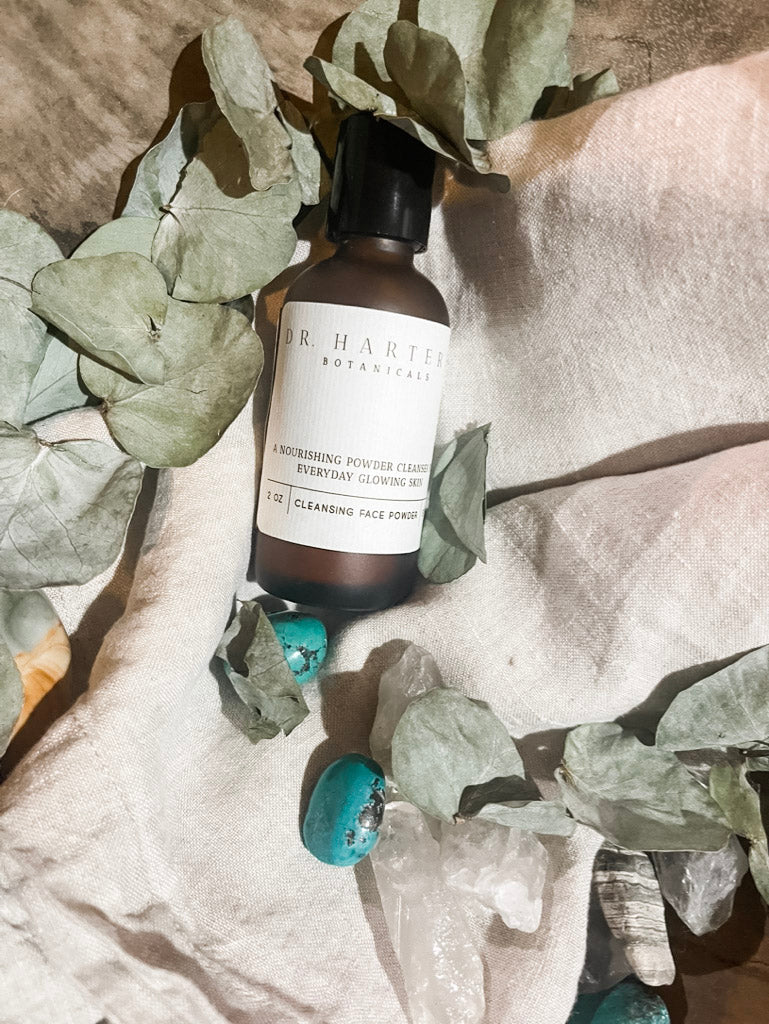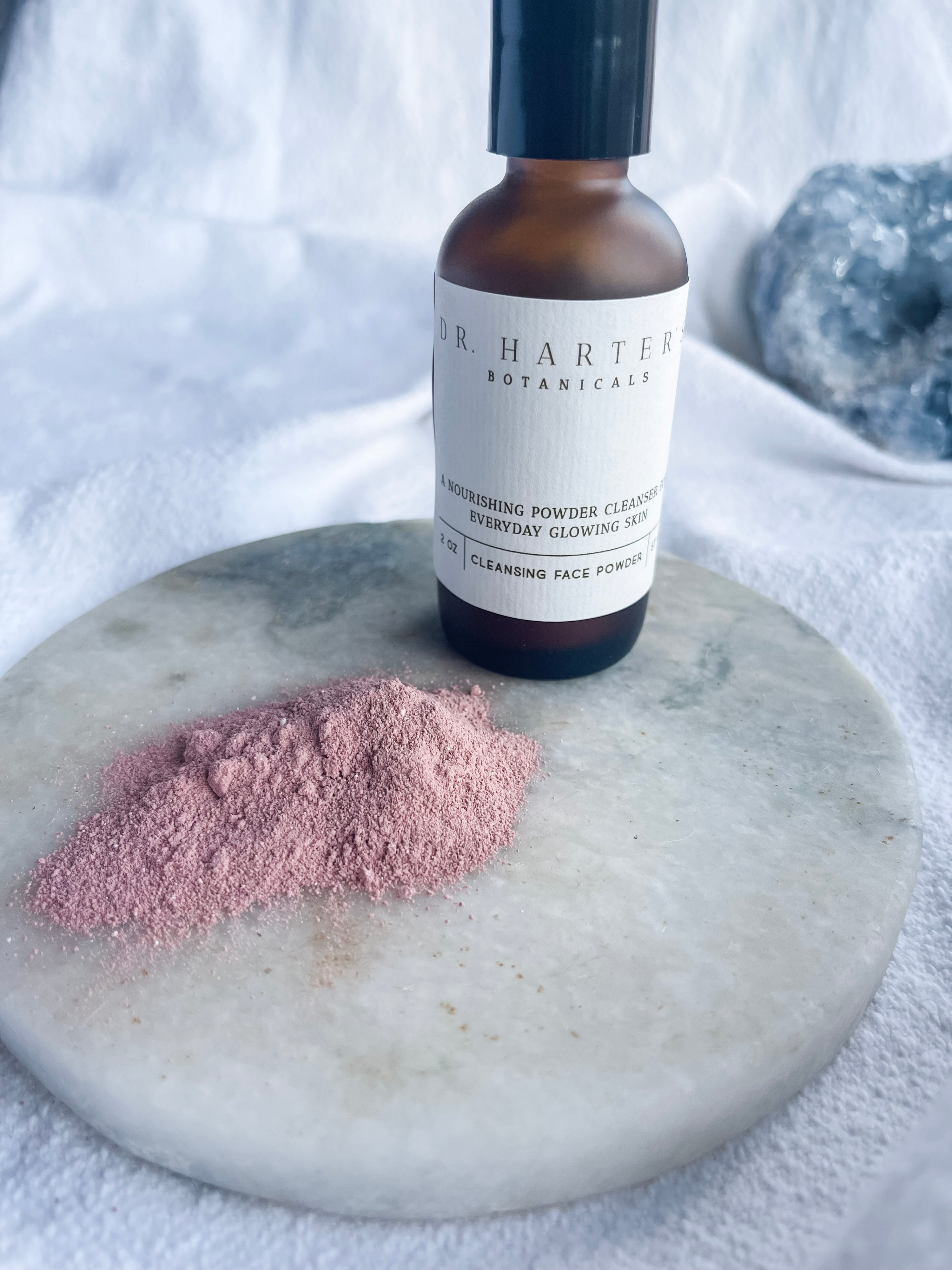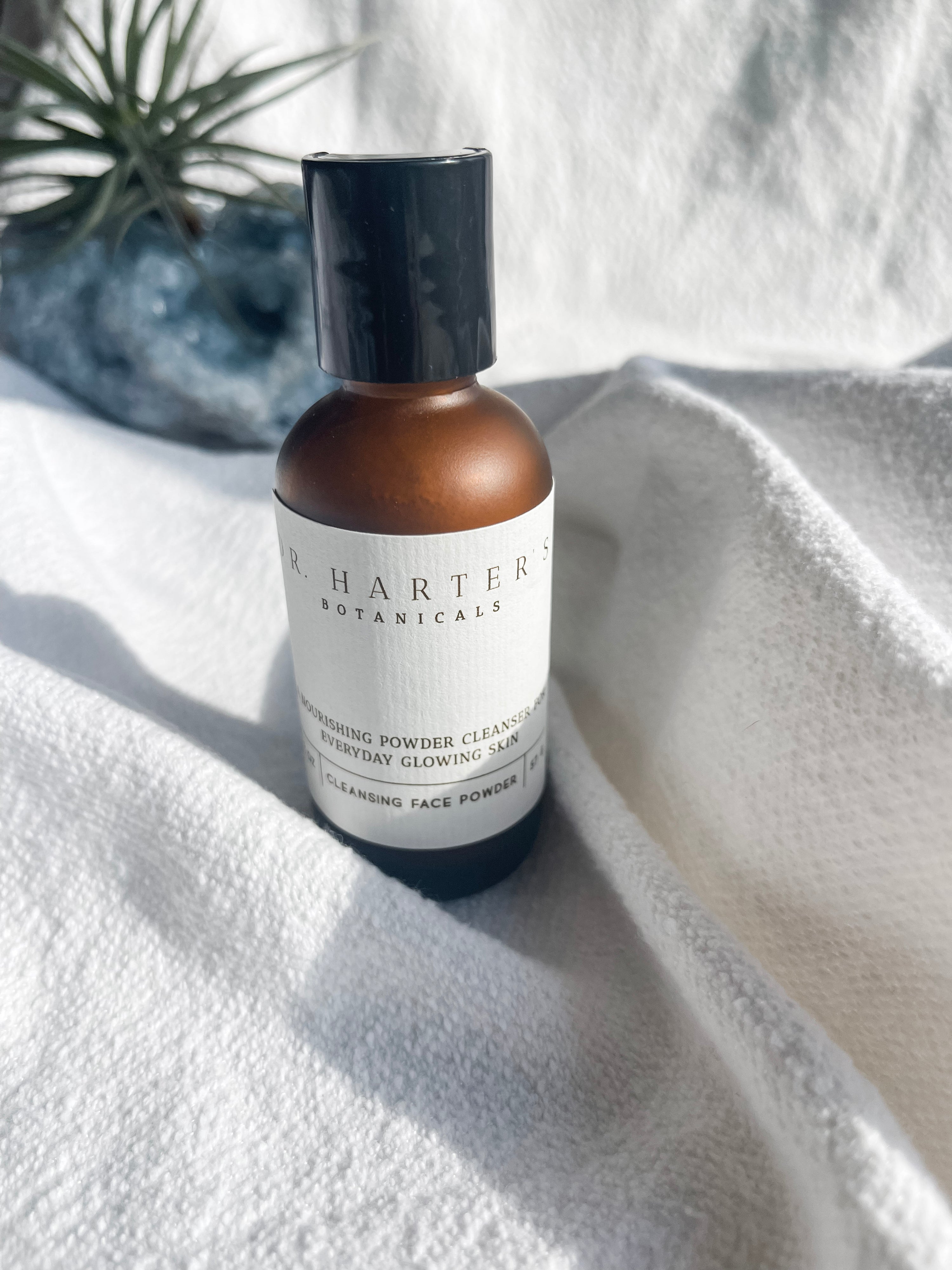 Description
Ingredients
Directions
The perfect facial cleansing powder for rejuvenating your youthful glow. This anhydrous cleanser soothes, nourishes and exfoliates your face with each use. Just add a little water for a gentle, foaming cleanse to bring out your sparkle. 
Benefits: 
Rose clay: a gentle and mild clay that acts to reduce the size of pores and inflammation. It has polishing and exfoliating properties to remove dead skin cells making for a firm, smooth appearance
Coconut milk powder: essential fatty acids help to nourish skin and reduce inflammation
Sodium Cocoyl Isethionate powder: a natural surfactant that is derived from coconut to create a gentle foaming effect
Rose hip seed meal powder: high in vitamin C to boost collagen and has gentle exfoliation actions
Rice flour powder: anti-inflammatory properties that aid in preventing skin aging
Banana powder: gives your skin a smooth appearance and helps to remove excess oil and prevent break outs
Honey powder: antioxidant and anti-inflammatory properties aid in preventing acne 
Kakadum plum powder: helps to improve skin texture and tone due to its high level of vitamin C that brightens the skin
Ingredients:
Ingredients: *Kaolin clay
(Rose clay), **Dehydrated Coconut
Milk, Maltodextrin and Milk Protein (Coconut milk powder), *Sodium Cocoyl Isethionate powder, **Rosa Canina (Rose hip) seed meal powder, **Musa spp (Banana) powder, **Oryza Sativa (Rice) flour powder, *Terminalia Ferdinandiana (Kakadu Plum) powder, *Honey powder, *Sodium Hyaluronate (Hyaluronic acid) powder
*Natural **Organic
Apply 1/2 teaspoon of powder to palm and add a small amount of water. Rub palms together to foam. Apply to face and neck to cleanse areas and rinse with water.
Caution: Do not ingest. For external use only. If powder gets in eyes rinse immediately with cold water.
FAQ
How does the powder work as a cleanser?
The combination of clays, herbs and superfoods are combined with a natural surfactant (made from coconut) that has a gentle foaming action when water is added. Each ingredient is picked for their unique ability to cleanse and support skin health.
What is Sodium Cocoyl Isethionate powder?
It is the surfactant that is derived from coconut to add the foaming action of this product. While foam is not necessary for cleansing, it does help make a nice feel when the product is applied. This surfactant is very gentle, often used in soaps and shampoos for babies.
Why is the powder pink?
The gorgeous hue of this cleanser comes from Rose (Kaolin) clay. Rose clay is wonderful as a gentle exfoliant and helps to polish the skin to a beautiful shine while helping to pull out impurities from the skin.
Can this powder be used on the whole body?
Yes, it could. It is a gentle soap and cleanses well to all areas of the body. However, it would take a lot of soap to cover the entire body and your bottle would empty fast :)
Introducing
Coconut milk powder
Coconut milk is super hydrating thanks to all of the medium chain triglycerides contained within. It is known to be anti-inflammatory and anti-bacterial which gives this cleanser a powerful effectiveness against bacteria-causing acne.
Introducing
Rose hip seed meal
Rose hips are the fruits of the rose plant. They are super high in vitamin A which adds a great antioxidant property to this cleanser. The seed meal is a fantastic and gentle exfoliant to bring out the glow in your skin.