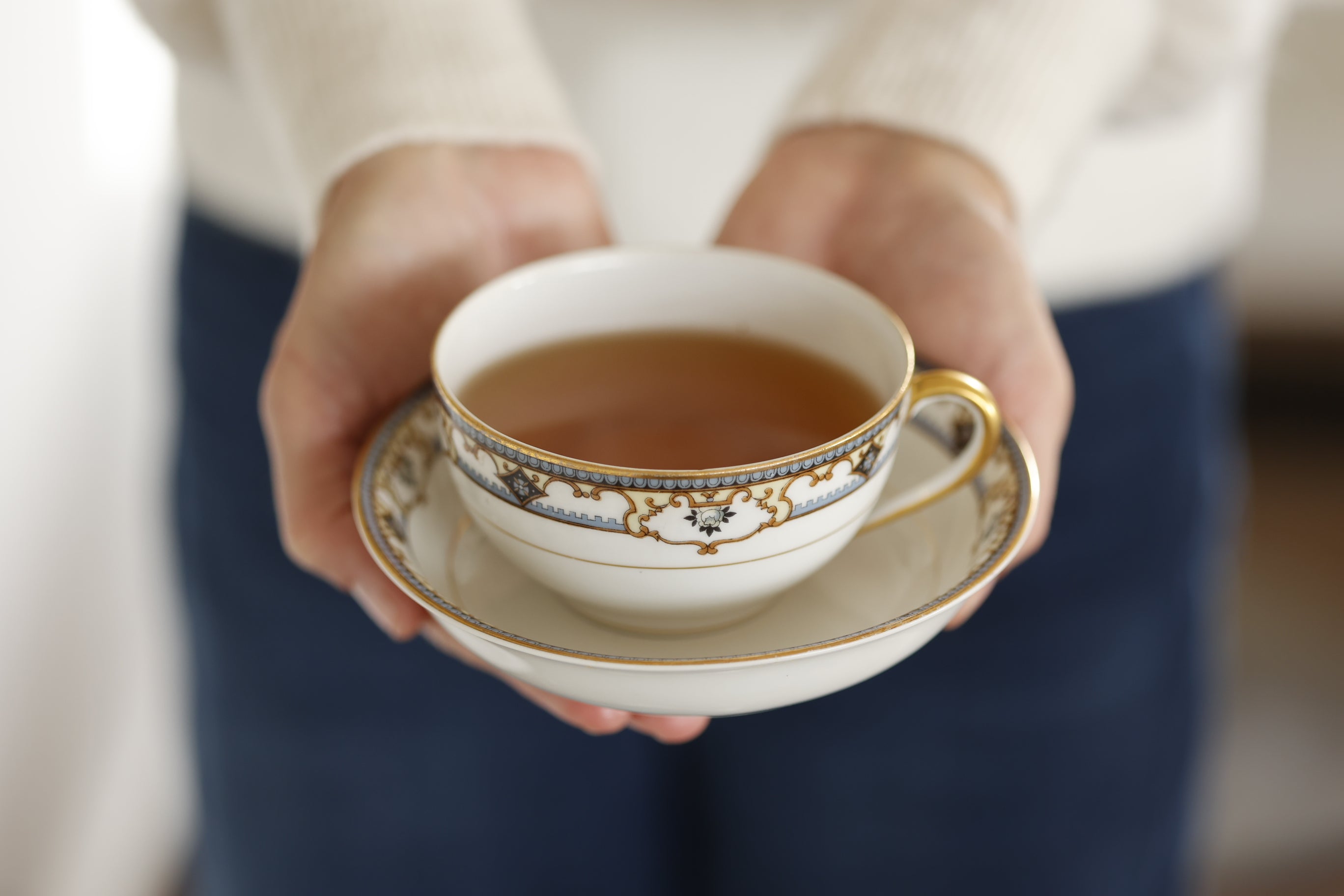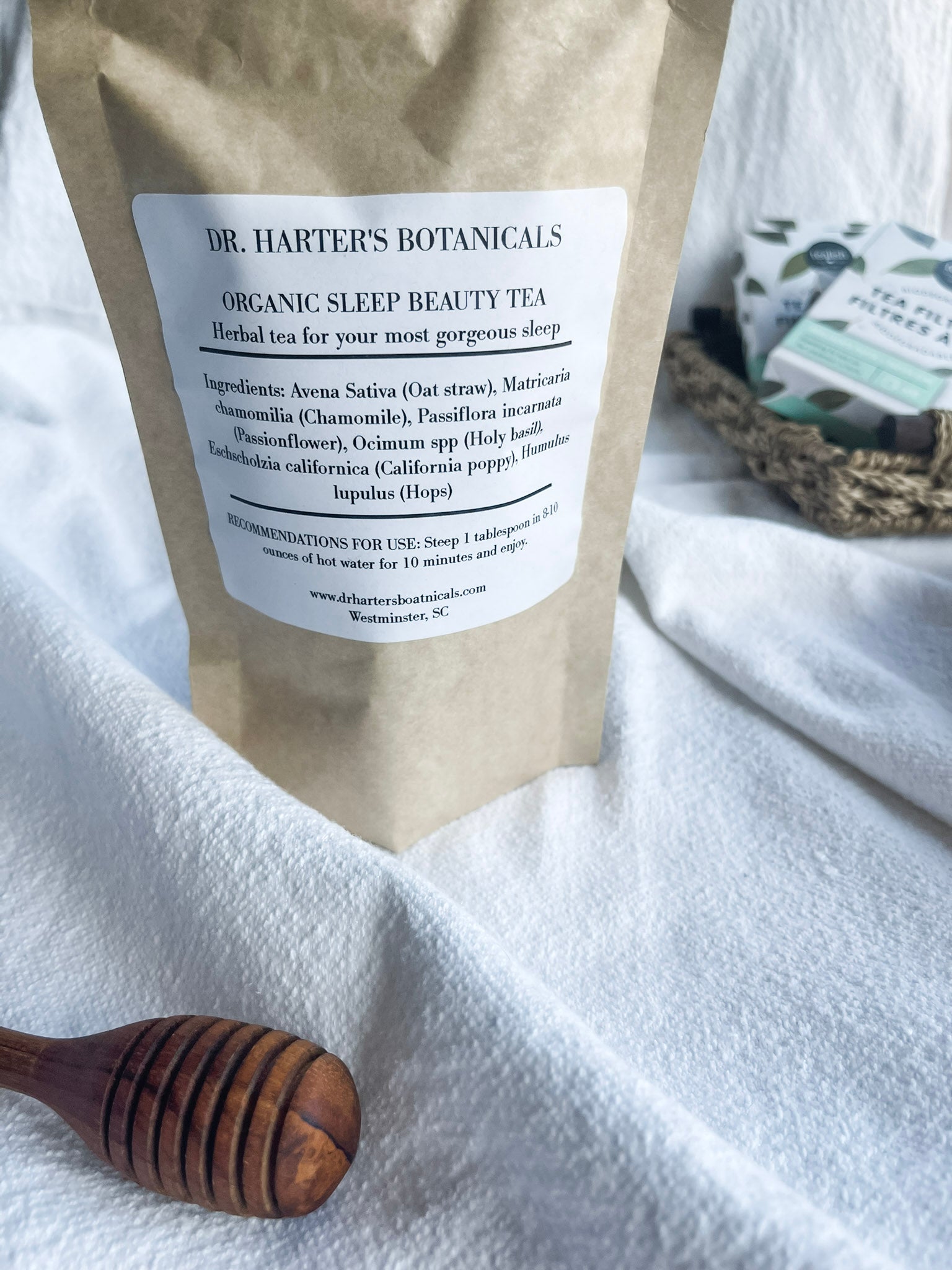 Description
Ingredients
Directions
Adding Sleep Tea to your nightly routine is the ritual your tired body and mind have been asking for. Our nourishing combination of botanicals can support cellular function that creates restful sleep. Get the sleep you need tonight so you can be the best you tomorrow.
Sleep is often at the top of the list of physical complaints, be it from stress, menopause, an active mind or a new baby (and all of the variables in between). If we don't get enough sleep our mental function is diminished, as is nervous system function, metabolism and endocrine function throughout the next day. Our sleep tea is a nourishing ritual to add to your nightly routine to ensure that you get all the sleep you need.
Benefits: 
Oat straw: this delicious herb is used to calm the nervous system and aid in sleep. It is high in B vitamins and vitamin C to support adrenal function. 
Chamomile: a wonderful flower that acts as a mild sedative and has been shown to improve sleep quality once you get to sleep.
Passion flower: the leaves, flowers and stems of this gorgeous plant are used medicinally as a mild sedative to induce sleep. This plant also acts as a nervine, to calm down the nervous system. 
Holy basil: this sweet tasting herb is part of the mint family and assists in calming the nervous system and helping the body to adapt to stress.
California poppy: this beautiful plant has sedative and hypnotic properties, making it essential for a sleep formula. It is also known to help the body during times of stress by calming the nervous system. 
Hops: the strobiles (or pine cone-like structures) in this plant contain compounds known to be relaxant and help to calm the nervous system. It also has a mild sedative action in the body. 
One 4 oz. bag of loose leaf tea
20-30 servings per bag
Ingredients: (all organic)
Avena Sative (oat straw), Matricaria chamomilla (chamomile), Passiflora incarnata (passion flower), Ocimum spp (holy basil), Eschscholzia californica (California poppy), Humulus lupulus (hops)
RECOMMENDATIONS FOR USE: Steep 1 tablespoon of tea in 8-10 ounces of hot water for 10 minutes and enjoy
FAQ
Is this safe during pregnancy and breastfeeding?
Some of the herbs in the sleep tea should not be taken during pregnancy or breastfeeding. We recommend consulting your doctor before consuming any herbal products during pregnancy.
Will this tea make me tired?
The combination of herbs in this tea are specific for aiding the body in relaxing. They are also known as sedating the body, which will make you feel tired.
How much tea should I drink before bed?
Most people who drink 8-10 ounces of the tea will feel a benefit within 30 minutes.
How long should I drink the tea before bed?
Typically the tea will work within about 30 minutes after consumption.
Introducing
California poppy
This beautiful plant has been used traditionally to treat sleep disorders, anxiety and muscle pain. All of its aerial (above ground...leaves, stems and flowers) parts are used to impart its sedative and hypnotic action this tea.
Introducing
Tea for sleep hygiene
Drinking a cup of tea thirty minutes before bed can be an integral part of a sleep routine. Combined with lowering the lights (no screens) and conducting relaxing activities such as taking a bath or stretching, this can create the ultimate pattern to assist your body in falling asleep quickly and easily.