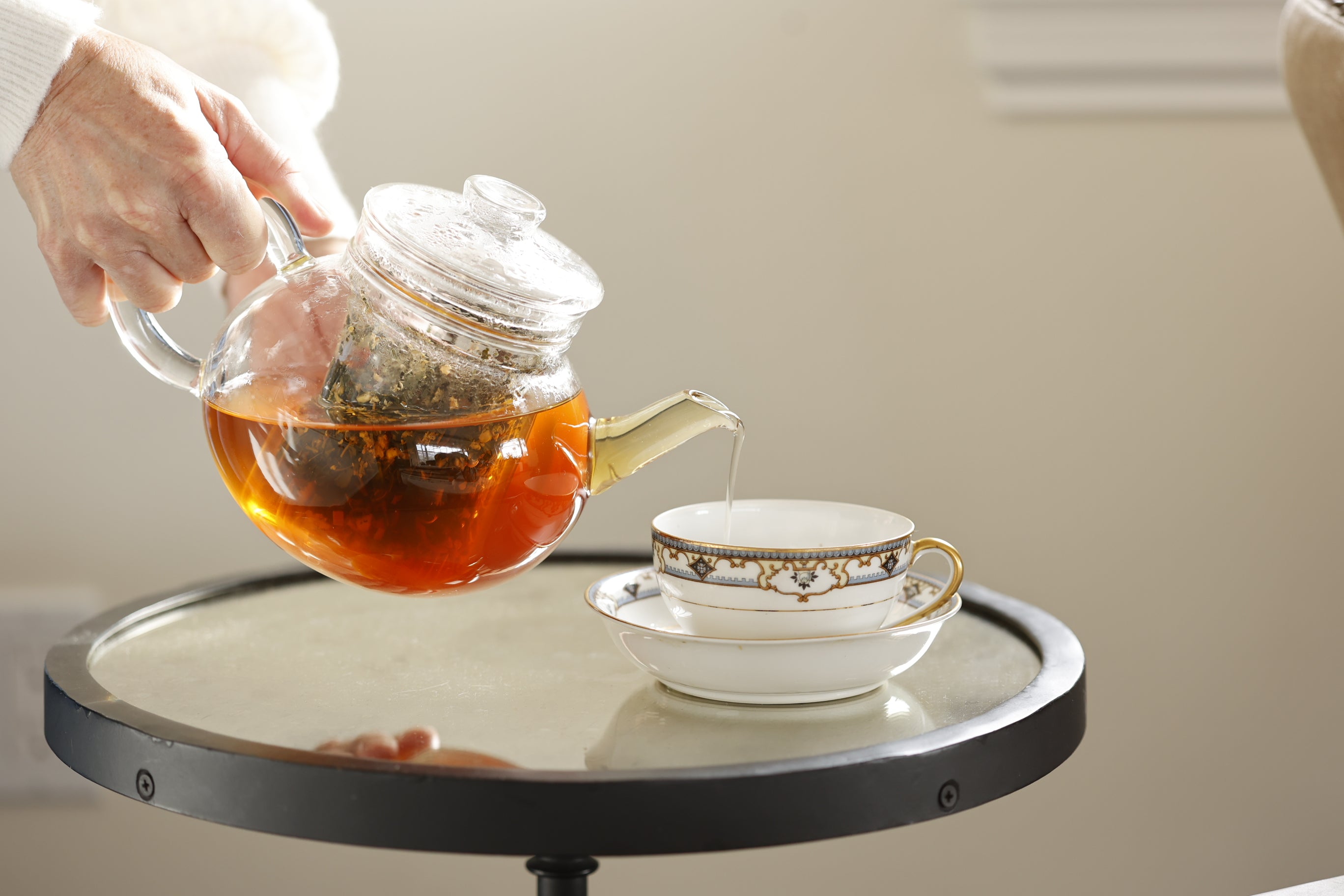 Description
Ingredients
Directions
In the world today we need less stress and more happy. This tea was curated to give your day some cheer. Not only was it made to enhance a good mood but also to make you smile and radiate from the inside out. The bright red color of the brewed tea should prove to brighten even the dimmest of days. Your heart will be pleased by the anti-inflammatory actions of the herbs and your nervous system calmed. All while giving you that much needed reason to grin.
Benefits:
Bilberry: these gorgeous berries have know to be an effective anti-oxidant, anti-inflammatory and digestive health aid

Schisandra: another delicious berry that protects the nervous system during stress, reduces anxiety and is a powerful antioxidant

Hibiscus: these beautiful flowers are dried and used for their high vitamin C content with anti-oxidant, anti-inflammatory and immune modulating effects. Hibiscus is also known to improve moods with anti-depressant like effect

Peppermint: a perfect pairing to the sweet berries in the formula, peppermint is known for its positive effects on the GI tract as well as being anti-inflammatory and antioxidant

Rose hips: the "hips" of the beautiful rose plant, these are used to protect the digestive tract as well as for their anti-inflammatory, antioxidant and anti-depressant like effect

One 4 oz. bag of loose leaf tea
20-30 servings per bag
Ingredients: (all organic)
Vaccinium spp (Bilberry), Schisandra chinensis (Schisandra) berries, Hibiscus sabdariffa (Hibiscus) flower, Mentha piperita (peppermint)leaf, Rosa canina (rose hips)
RECOMMENDATIONS FOR USE: Steep 1 tablespoon of tea in 8-10 ounces of hot water for 10 minutes and enjoy
FAQ
How does this tea taste?
The combination of the different berries give it a sweet and tangy taste that is balanced by the distinctive herby flavor of mint.
Is it safe to drink this tea during pregnancy and breast feeding?
While all herbs are typically known as safe it is best to always ask your doctor before consumption?
Does this tea contain caffeine?
No, the herbs in this tea do not have any caffeine.
Why is the tea red?
The combination of the bilberry, schisandra berries, hibiscus and rose hips give this tea the beautiful color. Each of the herbs is high in vitamin C and antioxidants making it good for your immune system and your mood.
Introducing
Tea to manage stress?
The components in this tea were included for their ability to calm the nervous system and help the body to manage stress. While the tea does not have any sedative effects, you can feel your body relaxing with each sip.
Introducing
Hibiscus
The hibiscus has beautiful calyxes, often misnamed flowers, that are high in minerals and vitamin C. They are beautiful in their red hue and also have a sedative quality that can relax the nervous system.